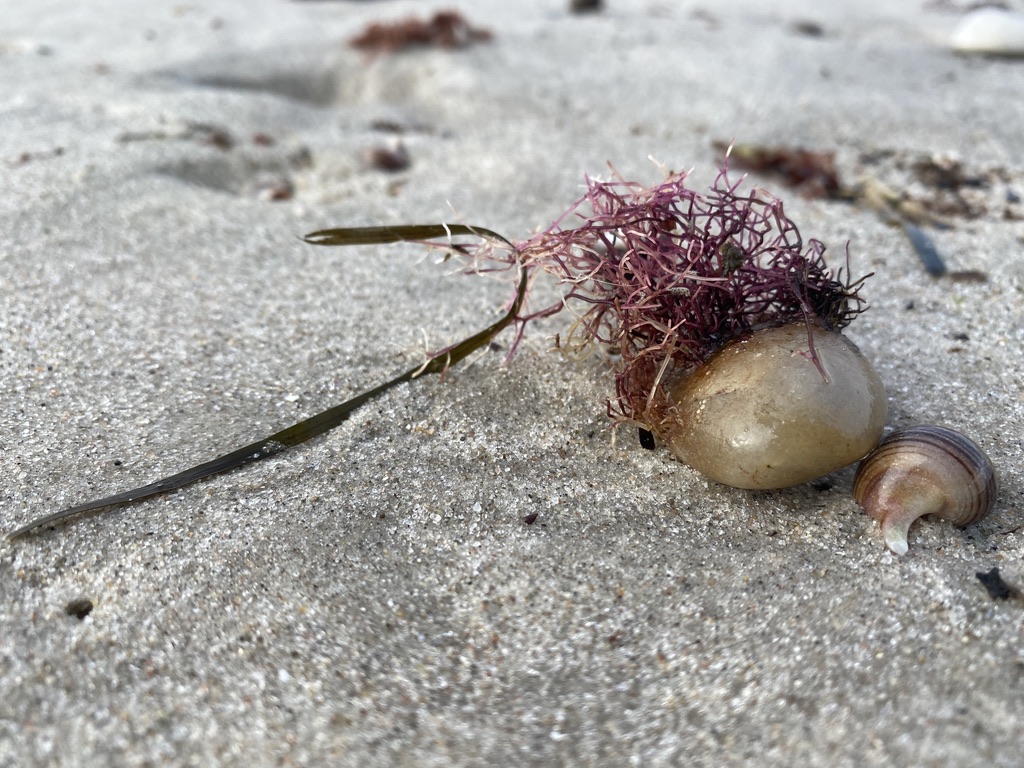 Due to the COVID-19 pandemic, I found myself stranded on the breathtaking island of Samsø in Denmark. With the onset of the pandemic and the imposition of restrictions and lockdowns, I realized that I would not be able to travel freely for at least a year or more. Therefore, I decided to adopt a black Labrador puppy whom I named Congo.

The gift of having a dog is that you walk at least three times a day which meant I had the perfect excuse to walk along the beach watching the waves running over the sandy beach covered occasionally with small and larger rocks.
The retreat of the waves created unique and abstract images in the sand and left colourful, funny, and amazing-looking seaweed figures that caught my attention.
My walks also took me through the forest where I found my eyes being mesmerised by odd and beautiful geometrical patterns of the bark of the old pine, maple and oak trees. Every pattern created by nature is there to be seen and photographed if we let ourselves be captivated by the beauty and force of nature.